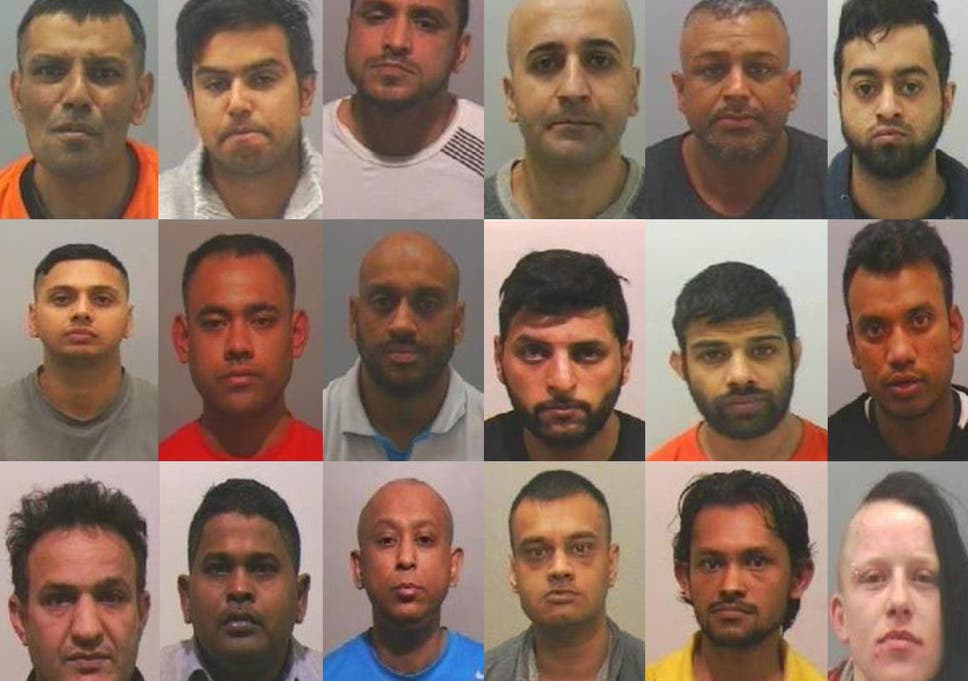 A few hours before dawn on a sticky summer night in Somerville, a one-stoplight town ninety miles northwest of Houston, police chief Jewel Fisher noticed the faint smell of burning wood. Fisher was following up on a late-night prowler call east of the main drag, in the predominantly black neighborhood that runs alongside the railroad tracks. Flames climbed the walls and skittered along the roof of the one-story brick structure, casting a murky orange glow.
The windows had already been smashed in by several neighbors, who had screamed the names of the children they feared were trapped inside, pleading for them to wake up. Fisher quickly radioed for help, but when volunteer firefighters arrived, they discovered the bodies of Bobbie, her teenage daughter, and her four grandchildren inside.
Each person had been brutally attacked and left to die in the blaze. Word of the killings, which took place on August 18, , traveled quickly through Somerville. The tragedy had no precedent; it was—and eighteen years later remains—the most infamous crime in Burleson County history.
Bobbie had been bludgeoned and stabbed. Her sixteen-year-old daughter, Nicole Davis, a popular senior and top athlete at Somerville High School, had been bludgeoned, stabbed, and shot. All told, the victims had been stabbed 66 times.
Even the youngest member of the Davis family, who stood three and a half feet tall, had been shown no mercy. Jason, who investigators would later determine had cowered behind a pillow, was stabbed a dozen times.
His body had been doused in gasoline before the house was set on fire. After daybreak, neighbors gathered to survey the ruins of the Davis home, and TV news crews from Houston came by helicopter, circling overhead.
Two Texas Rangers arrived that morning, and two more later joined them, but they had few early leads. There were no obvious suspects and hardly any clues; the fire had ravaged the crime scene, and the killer—or killers—had left behind no witnesses.
A hypnotist employed by the Department of Public Safety elicited a more precise description from her of one of the men, and a forensic artist sketched a composite drawing of the suspect. Still, there were no arrests.
The fire-ravaged home of Bobbie Davis on the morning of August 18, Five hundred mourners—nearly one third of Somerville—turned out for the funeral, which was held in the local high school gymnasium. His left hand, neck, and ears were heavily bandaged, as was most of the left side of his face. Lisa had suffered an unimaginable loss; that day, she would bury two children, as well as her mother, sister, and two nieces. That her own life had been spared was a quirk of fate; had she not traded shifts with a co-worker at the Brenham State School, she would have been at the Davis home on the night of the murders.
As Carter reached to embrace her, she took a step back, startled by what she saw. Abruptly, Carter turned around and walked away. After the funeral, the Rangers paid Carter a visit at his home in Brenham, fifteen miles south of Somerville.
The Rangers had learned from Lisa that she had recently filed a paternity suit against Carter, a first step in obtaining child support. Carter had been served with papers just four days before the killings. The Rangers were skeptical that one person could have brandished the three weapons used in the murders—a gun, a knife, and a hammer—and had surmised early on that the Davis family had been killed by as many as three assailants.
Carter was grilled by the Rangers, but he remained steadfast in his insistence that he knew nothing about the killings. He had burned himself, he told them, while setting fire to some weeds in his yard. By evening, he and the Rangers had reached an impasse, and he agreed to take a polygraph exam.
Three of the investigators—Coffman, Miller, and Turner—drove him to Houston, where the test could be administered by a licensed polygraph examiner. He failed it sometime after 11 p. Later he corrected himself: He did not say exactly how Graves had gotten inside. As he waited for Graves to return, Carter said, he heard someone shouting, and then screams. Alarmed, he let himself in to look around. To his horror, he said, he had walked in on a killing spree. Afterward, he said, Graves had retrieved a gas can from the storage room, poured gasoline throughout the house, and set it ablaze, scorching him in the process.
Remarkably, he expressed no anger toward the man who, by his own telling, had just murdered his son. During the tape-recorded conversation, the Rangers never stopped to ask Carter fundamental questions that could have determined whether Graves was actually present at the scene of the crime. They never pushed Carter to explain why he would have taken a man who was looking for sex to a house full of sleeping children.
Or why Graves would have brutally murdered six people he did not know. They never questioned him about the improbable logistics of the crime he had just described.
How had Graves managed to find a gas can inside the storage room of a house he had never visited? Nor did they press Carter to admit his own role in the killings. The possibility that he had falsely named Graves to shift the attention away from himself was never fully explored and would haunt the case during its long and meandering path through the court system over the next eighteen years. The mug shot photos of Robert Carter, whose burned face was still in bandages, on August 23, What evidence the Rangers were able to find later that day pointed exclusively to Carter himself.
A cartridge box in his closet held the same type of copper-coated bullets that had been used to kill Nicole. The Pontiac Sunbird that he had admitted driving to the Davis home was gone; he had traded it in at a Houston car dealership two days after the killings. And yet even as his story fell apart, the Rangers continued to pursue their case against Graves.
Two warrants were issued hours after Carter made his statement: He repeatedly asked an officer who busied himself with paperwork what he was being held for, but he was informed that he would have to wait until a magistrate arrived to read him the charges. Graves turned his attention to another officer, who he hoped would be more forthcoming, but the man feigned ignorance.
She was flanked by two police officers. Her delivery was matter-of-fact: He stared back at her blankly. As she read him his Miranda rights, he watched her in disbelief. Graves studied the copy of the arrest warrant that the judge had handed to him, trying to make sense of it. Graves had worked for Rueter for three years before moving to Austin to work at Dell, and he had played third base for the company softball team, the Magnetic Instruments Outlaws.
After Outlaws games, they would talk late into the night about softball and women, and Graves had counseled the twice-divorced Rueter on matters of the heart. Everyone liked Anthony, especially women. When they got married, Graves was in the wedding party. The news on the radio deeply affected Rueter.
The veteran trial lawyer agreed to represent Graves at his upcoming bond hearing, where the state would have to prove that it had enough evidence to hold Graves.
Without hesitation, Rueter wrote him a check. He was born to a single mother, Doris Graves, just after her seventeenth birthday and raised in the dreary projects on Parkview Street. His father, Arthur Curry, was a musician and an inveterate womanizer who worked for the Santa Fe Railroad. In his absence, Graves became the man of the house, making sure that his brothers and sisters did their homework, ate dinner, and went to bed while Doris worked the 2 to 10 p.
Graves succeeded in keeping out of trouble, except when it came to girls. When he was fourteen, he told Doris tearfully that he had gotten a girl pregnant. The Brenham High School yearbook, The Brenhamite, features photo after photo of him as a smooth-faced freshman, beaming beside his teammates. He played football and basketball, and he ran track, but it was baseball that he excelled at.
His sophomore year, he was devastated to learn that he had been cut from the varsity team to make room for seniors. Rather than be relegated to junior varsity, he moved in with his paternal grandfather in Austin and enrolled in Westlake High School, an elite, virtually all-white school with a championship baseball team.
Former coach Howard Bushong, who led Westlake to state titles in and , remembered him as a likable kid with a good arm and serious potential. His grandfather handed him off to his father, who was living in Austin but who would disappear for days on end, leaving him stranded without food or a way to get to school. Halfway through the semester, his father left for good. Doris picked up her son and brought him back to Brenham.
When Graves returned, he was held back because he had not finished his semester at Westlake. His loose-limbed confidence was gone; rather than throw himself back into baseball, he sat out the next season.
He dropped out of school his senior year after another girlfriend informed him that she too was pregnant. Interest from a major league scout, who had approached him about playing in the minors, fizzled once he quit the team. Graves was seventeen, with two children—a three-year-old son and a newborn—to support. He went to work at Blue Bell, loading trucks, and got a job in a factory that made metal clothes hangers.
The following year, , his father was shot and killed by a romantic rival in Houston. When he returned to Texas, he got into the first real trouble he had ever been in;at 21, he was arrested during a Brenham Against Drugs sweep. After he learned that prosecutors were seeking a fifteen-year sentence, he agreed to plead guilty to selling a small amount of pot and cocaine. He served days in a minimum-security prison in Sugar Land. After his stint in Sugar Land, Graves put his life in order and went to work as a machine operator at Magnetic Instruments, making oil field equipment.
He got along with the other men in the shop, and he helped the Outlaws maintain a winning record on the softball field. During his three years with the company, there was only one incident that had left Rueter shaking his head. One morning, when Graves was working on little sleep, a co-worker swiped two doughnuts that Graves had set aside for breakfast. Graves sucker-punched him, breaking his nose, and when the man lunged for him, Graves ran to his toolbox and pulled a paring knife.
A co-worker immediately stepped in and defused the situation. No police report was filed, and neither man lost his job; they were both sent home for a week without pay.