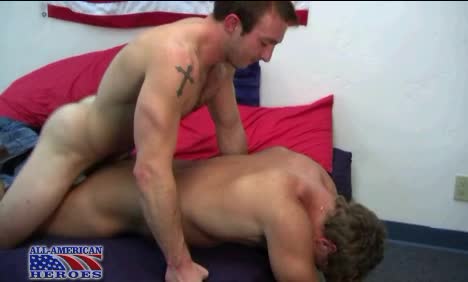 Use the links below to download a file. Polyamorous family is legally recognized Meet Mom, Daddy and Papa. They're a parenting trio - and polyamorous family - who've made Canadian history in the courts. Majed Khraishi drops by the studio to talk about his personal connection to Palestine That's the appeal from a bunch of six-year-olds who experienced first-hand the 'plastic forest' near Robin Hood Bay. Three of those first-graders and one teacher from Bishop Feild Elementary School drop by the studio with their message for the minister Premier Dwight Ball has sent an invitation to President Donald Trump, inviting him to a showing of "Come From Away" to discuss the virtues of a positive relationship.
Well, Premier Ball may have missed the return call The Newfoundlander who says she was harassed by her male colleagues at a Scottish government agency is at a tribunal hearing this week.
Today, Jenn Deon got back in touch with some new information that puts the mystery to rest. Gavin Simms takes a stroll through Jenn Deon's garden, and then some listeners weigh in with their theories.
Maggie Gillis follows a small group of determined volunteers who are doing what they can to tackle a growing problem. His uncle, Tom Crocker, talks to Fred about the stressful weekend searching for his nephew Fred Hutton reaches Mike and Colin in Alberta to find out about their plans, [mp3 file: Sabrina Hudson, her friend and a former inmate at the Clarenville Correctional Centre for Women, speaks up about what she saw and heard. Following that, Jenny Wright of the St.
John's Status of Women Council responds to Sabrina's recollections and thoughts. Two former inmates speak candidly about what it's really like at the Clarenville Correctional Centre For Women. Following that, Justice Minister Andrew Parsons responds to their concerns. John's city councillor is speaking out against these "flushable" wipes as he gets geared up for them to become a significant part of his life. Councillor Dave Lane with Fred Hutton [mp3 file: John's on Saturday which will feature six speakers Malcolm Hollett shares his story in advance of Saturday's sold-out event.
The Morning Show's house doctor Peter Lin has been looking into a new cause for an old ailment. His sister Christine Day speaks with Fred Hutton about Chris, as well as how people can help the family with funeral costs. The Town of Bay Bulls is asking residents to let their dandelions grow wild and free Deputy town clerk Ashley Wakeham with Krissy Holmes [mp3 file: They drop by the studio to talk about their new album and sample a couple of the tracks. A look at downtown businesses and the panhandlers who are often part of the deal.
Former-politician Steve Kent had to cancel two flights this week - not due to inclement weather or mechanical problems The Morning Show's Paula Gale introduces us to a woman who cannot get the breast reduction surgery she needs because her body mass index is too high. VICE national columnist Drew Brown has written an article about it, and drops by the studio for a chat. The entire Whitten family comes to the studio to tell the tale of the lost and found pooch!
Peter Wilkins of The Newfoundland Distillery Company drops by with the double-gold medal winning product in hand. One woman says the online marketplace trend is making it impossible to find an affordable place to live in St. Parts Unknown It's finally here! Ariana Kelland with the story of Evan Fry - a former inmate whose music resonates. The woman behind the Facebook video parody of a RuPaul song drops by the studio.