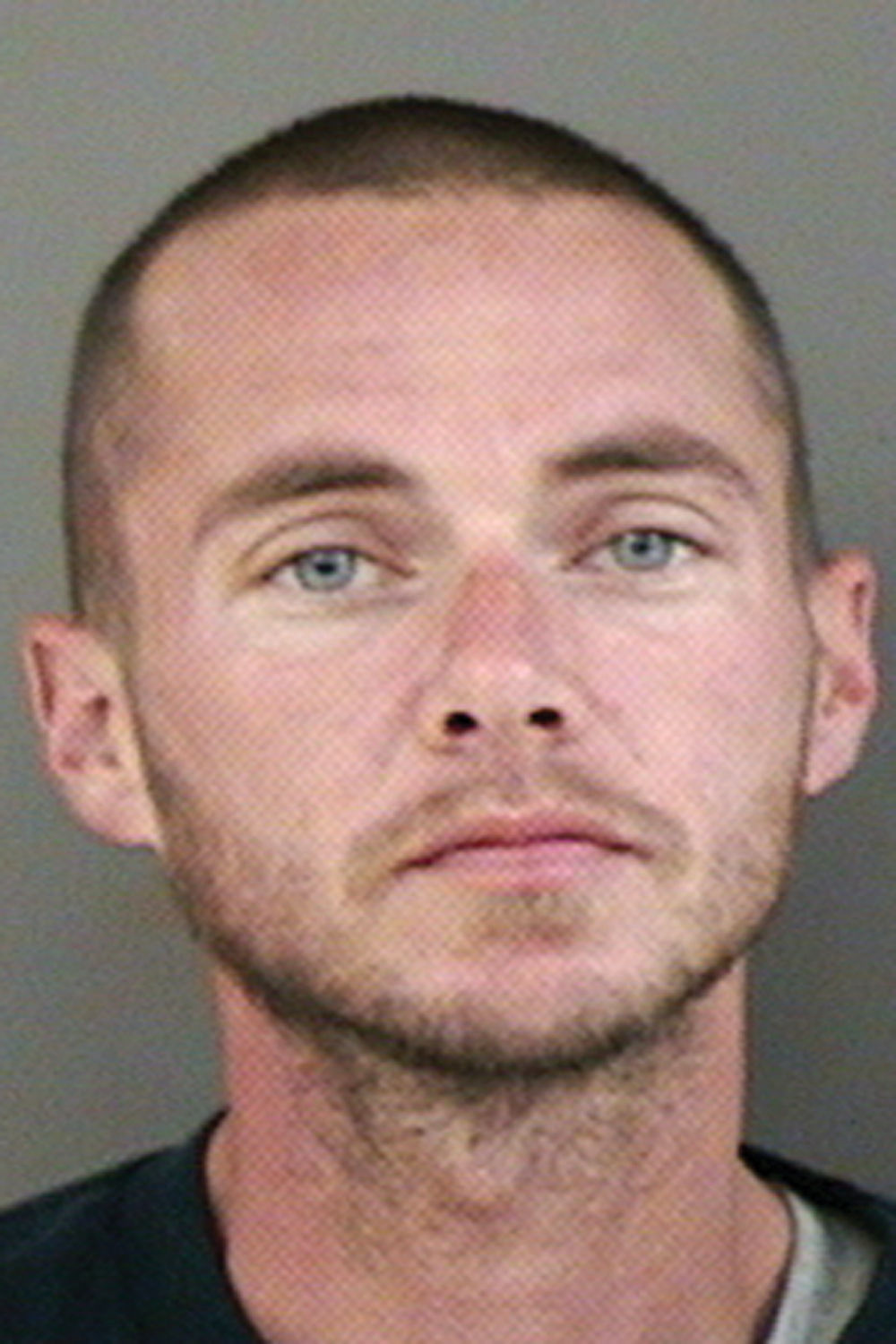 And even though we never got around to writing the rest of the joke, the humor was never lost on either of us. Couto James MacGregor Burns, Jim to everyone who knew whom outside of the pages of his prodigious scholarship, passed away in his sleep on July 15th, three weeks short of his 96th birthday.
He had been in declining health for several years but maintained his scholarly engagement publishing four new books in the […] Russ Volckmann Russ Volckmann I met Warren Bennis on Muir Beach in Northern California. It was soon after he had a heart attack. He was trotting in the sand as part of his rehabilitation.
Must have been about There is an immense hole in our lives. At his ocean ceremony in Monterrey California, I expressed how Russ helped me believe in humanity again. The absolute joy and love on his face when he looked at Jeannie, the love and kindness in his eyes […] Edward Kelly I wanted to add a short message of appreciation to those many others who have already expressed their deep regard for Russ.
In my case it was his ongoing encouragement to write; initially three articles for The Integral Leadership Review and then later to sign a book contract with him. I was delighted to complete […] Kathia Laszlo Dear Russ, It is an honor to know you and a grace to belong to the wide and yet tight-knit community of integral, holistic, evolutionary thinkers and practitioners who are bringing into being a new consciousness into the planet.
I want to thank you for your leadership and clarity of vision. While we have not been in contact for a few years, our contact concerning the publication in of an essay I wrote about Yin, Yang and Thinking Styles has meant a lot to me. As did the few appreciative responses it got from all over […] Brian Van der Horst Re-imagining Russ Ten years ago, Russ hunted me down on the internet.
I remember being enchanted by the breadth and depth of his knowledge, and the deep curiosity he had towards learning from everyone and everything! I also experienced the vast […] Rey Carr Our lives intersected in so many accidental ways that I thought it was destiny speaking to us. We were both graduate students at the University of California at Berkeley. I first met Russ during a protest rally on campus. And even surprised by my surprise. For I did not know Russ that well, except toward the end of his work-life.
Indeed it was the wonderful personal connection that my […] David C. I was a member of its Editorial Board and Russ was the Editor. He encouraged me to write for it and provided keen editorial […] Keith Bellamy I was talking with Matthew Kalman founder of London Integral Circle and the conversation took a strange turn: We had a few brief email exchanges over the years about some of the ILR content.
But I sure was an avid reader of the review. I especially enjoyed his part discussion series with Mark Edwards. ILR was, and hopefully under new leadership will remain, a significant contribution to […] Sue L. McGregor My heart is sore as I write this letter to Russ. We never met in person with my only mental image of him for years being his e-tag cartoon.
Instead, we emailed and Skyped over a period of 11 years. He first reached out to me in October He wanted to review a copy […] William Torbert Russ was the constant, good-natured background of the integral movement.
Wherever two or three or a hundred people came together around an integral theme, there was Russ recording, interviewing, laughing, appreciating others, asking the apt question, encouraging your writing, helping new work to appear — especially, of course, through the Integral Leadership Review and, more […] Leading Comments Eric Reynolds Thank you for joining me for the first issue of ILR for Many people have expressed their concern to me in the past seven months that our last issue would be the final issue.
Here is my answer. Welcome to another great issue of ILR! Eric Reynolds Well here we are, towards the end of another issue of ILR, not to mention another year! This year has certainly not been without its challenges, be they personal, related to Integral Leadership Review, or the world at large. This year marks 16 years since the founding of Integral Leadership Review. At the same time, this issue also marks the passing of its founder, Russ Volkmann.
For the past five years it has been a true honor and a privilege to […] Eric Reynolds I am pleased to present to you the first release of our April-June Issue of ILR. We are releasing this issue today, April 22nd, in honor of Earth Day.
The human condition, by definition, engenders conflict. Conflict between the inside and out, between self and other, in groups, between tribes and nations, across generations, […] Eric Reynolds With this release we offer the final five articles of Creating Optimal Experience for Team Interactions.
It is full of paradoxes, contrasts, and opposites, a kind of simultaneous divergence of the opposites and coincidentia oppositorum, the country of both dissociation-fragmentation and the thirst for wholeness, healing, and transcendence. As this WE-volutionary edition comes to a close, I would like to say thank you to all who contribute to the Integral field. In a time of chaotic global transition, your attention and intention are especially needed. Need I say more? What has emerged is a transdisciplinary exploration of WE space.
We have a delectable offering for you to enjoy. We have some exciting new changes to share and of course, great content!
I have the […] Marilyn Hamilton Marilyn Hamilton With this second wave of the Integral Leadership Review — Canada ILR — C issue, I imagine, the Rideau Canal lock system symbolizing the environment where our authors interact with the leaders and leadership insights that they have contributed to this special Canada issue. These qualities often mark the Canadian character and our propensity to downplay the adventure, excitement, daring, risk and courage that influence how we tell our stories of accomplishment and achievement.
In reviewing the year I am totally astounded by the depth and breadth of the contributions made in our quest to discuss and learn about and around this thing we call leadership. Expect to learn more about Ben in upcoming releases.
New in this release you will find: Sub-Sahara Africa Here are a few morsels to whet your appetite for more information about if an how adult development, integral, complexity and other perspectives are being used to understand leadership in this widely diverse region of the world. Our first installment includes an interview with Don Beck about his recent trip to South Africa.
Sue has published her own work in this filed in Integral Leadership Review and is co-author with me of Transversity: In addition, we would like to reveal our new format that is sure to please both our readers and authors alike.
With the new format we are moving to a continuous publication venue. We will basically be dividing the year into three phases. This issue is packed with quality contributions and discussion concerning the nature of integral leadership. What makes this issue so useful are the abundant quality contributions from so many springing from a broad spectrum of issues and opportunities surrounding the notion of Integral Leadership.
Very interestingly, Italy has had an amazing fabric of leaders and ideas on leadership since the Romans: Italy indeed did not only provide all kinds of leaders from Machiavellian-amoralist leaders to saint and value-centred leaders but also many Italian scholars have helped us to think about […] Russ Volckmann Russ Volckmann These issues of ILR and of ilrParticles are late.
This is the first time my memory will allow me to recognize that we are publishing late. I would be surprised if any of you know what our publication dates are, but this one IS late. Of course, I have an […] Russ Volckmann Before looking at the material we are providing in this issue of ILR, I would like to thank our interns for Read the ad and then think with me about some of the key points she is making: We do live in interesting times.
And these are both wonderful and more than a little scary. I need to spell out the global evidence for this claim. The Integral Leadership Collaborative Conference beginning August 15 with over participants is a most unusual and international event. Unfortunately, if you have not registered by the time you are seeing this, then access to the content […] Russ Volckmann International and Edgy I want to encourage you to take a good look at the Notes from the Field section of Integral Leadership Review.
The purpose of this section is to call attention to and report on the value added experienced by individuals pursuing their own and collective learning and development in many different contexts. You can help us with a gift. In recent times, thanks to individuals who believe that ILR is an academic journal, I have had the opportunity to hone my elevator speech about Integral […] Raghu Ananthanarayanan January Issue Before turning this column over to the Guest Editor of this special issue on India I want to share some of my own relationship to that amazing subcontinent.
Join Friends of Integral Leadership Review. Send your nominations for the book or article that is the best you read in Please do so by April We will announce the award in the June issue of Integral Leadership Review.
We had intended a special issue on German-speaking cultures and Integral Leadership. This has been delayed. I am assured by the guest editors that it will be forthcoming this year.
And this issue has its special qualities. For one, notice that we do not have a column by any of our standard columnists. I know you will miss Keith Bellamy and Alan Tonkin, as do I, but alas we have an issue […] Russ Volckmann First, allow me to offer thanks to the interns who have contributed so much to the Integral Leadership Review for this and the previous four issues: Their contributions have been of considerable value and I […] Russ Volckmann I am deeply sad at the loss of Bill Bates.
He knew of all the caring and support he had received from ILR readers around the world. We […] Ron Cacioppe Please note: You have an opportunity to nominate the most important publication related to Integral Leadership in See the Announcements section of this issue for information about how you can make your nomination. Subscriptions to ILR will continue to be without charge in order to assure the widest dissemination of the ideas and experiences of our writers and our readers.
While I am not prepared to offer details at this time, I want you to know […] Russ Volckmann I want to thank all of you who sent healing messages and energy to Bill Bates. He is still in the hospital so if you have more of that, please send it his way via the Integral Leadership Review. I consider this to be an exemplary issue that is rich with material for anyone interested in the subject of leadership.
Well, maybe more than one.