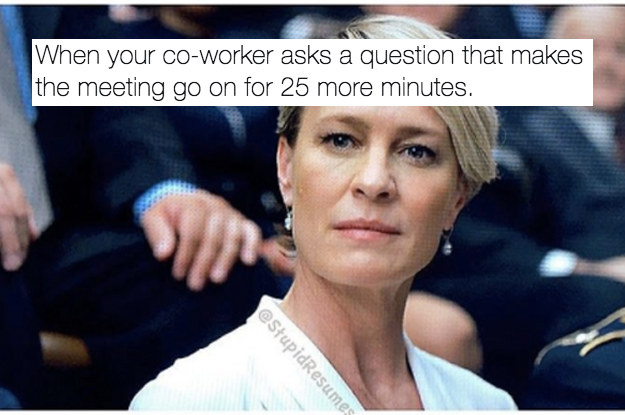 Much more often rather than decline we'll just casually find somebody else to come along and it's all good. OTOH, if someone objected to going as a group instead of one-on-one, I'd wonder why.
And just to be clear - we're talking about lunches that are purely for eating and visiting - we have any necessary work related discussions in the workplace. No, neither of us travel. Neither of us have any similar situation to your husband's to navigate through. And as it happens, I don't consider the people I work with to be my "friends".
Friendly and congenial, definitely but not people I consider socializing with very much at all, so I'm pretty sure nobody is feeling left out. I am not a poster that has even once mentioned cheating, or the temptation to do so, in any of my posts. As for the scenario of sharing an office, well that could certainly lead to a level of closeness if people wanted it to. But I personally would have no problem keeping things polite, congenial, comfortable and professional without pouring out our hearts to one another.
We simply don't NEED to have lunch alone with opposite sex co-workers. As I said in my very first post on the subject, it's not a hadship or hindrance for either of us to avoid so we do. You go ahead and do whatever is comfortabl for you - nobody is criticizing that. For what it's worth, I do hear what you're saying. I think what's making this debate so very heated is because of all the social and cultural baggage that comes packaged with what should - in a perfect world - be just a personal, private, consensual choice between a couple of people.
You're absolutely right - it's not a hardship or a hindrance, when it's just you and your partner and no one else is impacted. But there's an important cultural context in which this debate is taking place.
We're less than a generation removed from the "Boys Club", when women could not advance in their careers, because they were denied the social networking opportunities and mentoring that men had available to them. Even now, women who try to make inroads into traditionally male environments ie, truckers are often harassed and isolated. We live in a world where certain countries have even codified this morality into law. Where if an employer wishes to hire a woman, he is legally obliged to provide a separate work environment and break room.
Supporters of this kind of segregation are found in both genders. The women aren't comfortable socializing with men, and appreciate the accommodations made for them. Men feel they're making reasonable efforts to accommodate women in the workplace.
Both feel it is immoral for the genders to mix. It is a matter of faith, culture, ethics, modesty and propriety. I had one woman tell me that she felt protected and valued and cherished. That she never had to worry about sexually harassed, or even left destitute since her husband was legally obligated to provide for her.
If she broke the law, her husband would be held accountable, as a parent is held accountable for a wayward child. She described woman as a "protected class of people". I had a man explain to me that the women of his culture are different from Western women. They're not as strong or as independent. They're more emotional and delicate and precious, and therefore need protection in a way that Western women don't. If you truly value something and want it to last, you must protect it and cherish it and keep it safe from the elements, right?
On both sides of this argument, people are hearing both subtext, and text-text: If the two of you have decided to structure your lives so that you don't spend any unnecessary amount of time in the company of the opposite gender, and if you choose not to have intimate friendships with any others I'm assuming this includes your friendships with other women?
And if it makes you both happy, wonderful! But, where it becomes problematic for me is when too many other people decide that your way is the right way to do things. Or even worse, the only way to do things. Because that's what leads to a gender-segregated society. It's the reason why women are still harassed and treated like sex objects when they step outside of their expected roles. Or else politely isolated, avoided, and regarded as "unicorns", with all the associated consequences for their careers.
We hire plenty of them, but they never advance. Now, this young man, he reminds me of me when I was his age! Plus, he's a member of my golf club. Sometimes our decisions are symbolic of more than we intend. And I'm saying this as a woman who both worked in the military and later quit her job and stayed home to keep house and raise our children. I've had a lot of time to think about the significance of my choices in a broader cultural context.